Create a work environment that will promote cooperation and teamwork.
Sports and activities offered in Meeriad are excellent levers of cohesion. Offer them something to forge bonds that will make your team more united and strong. Alone we go faster, together we go further!
The French National Olympic Sports Committee estimates that
87%
of company heads know the benefits of corporate sport but only
18%
implement it in their structures.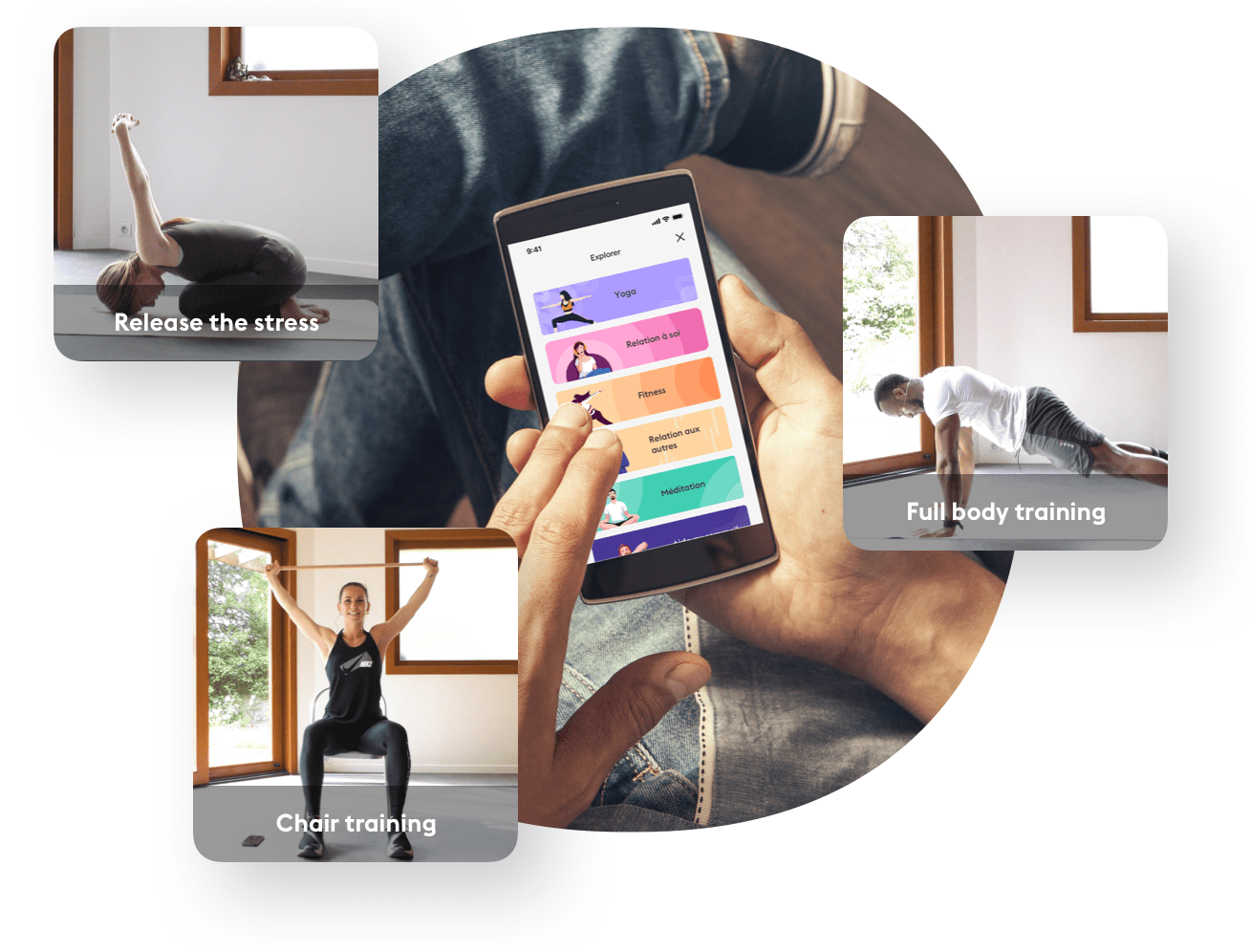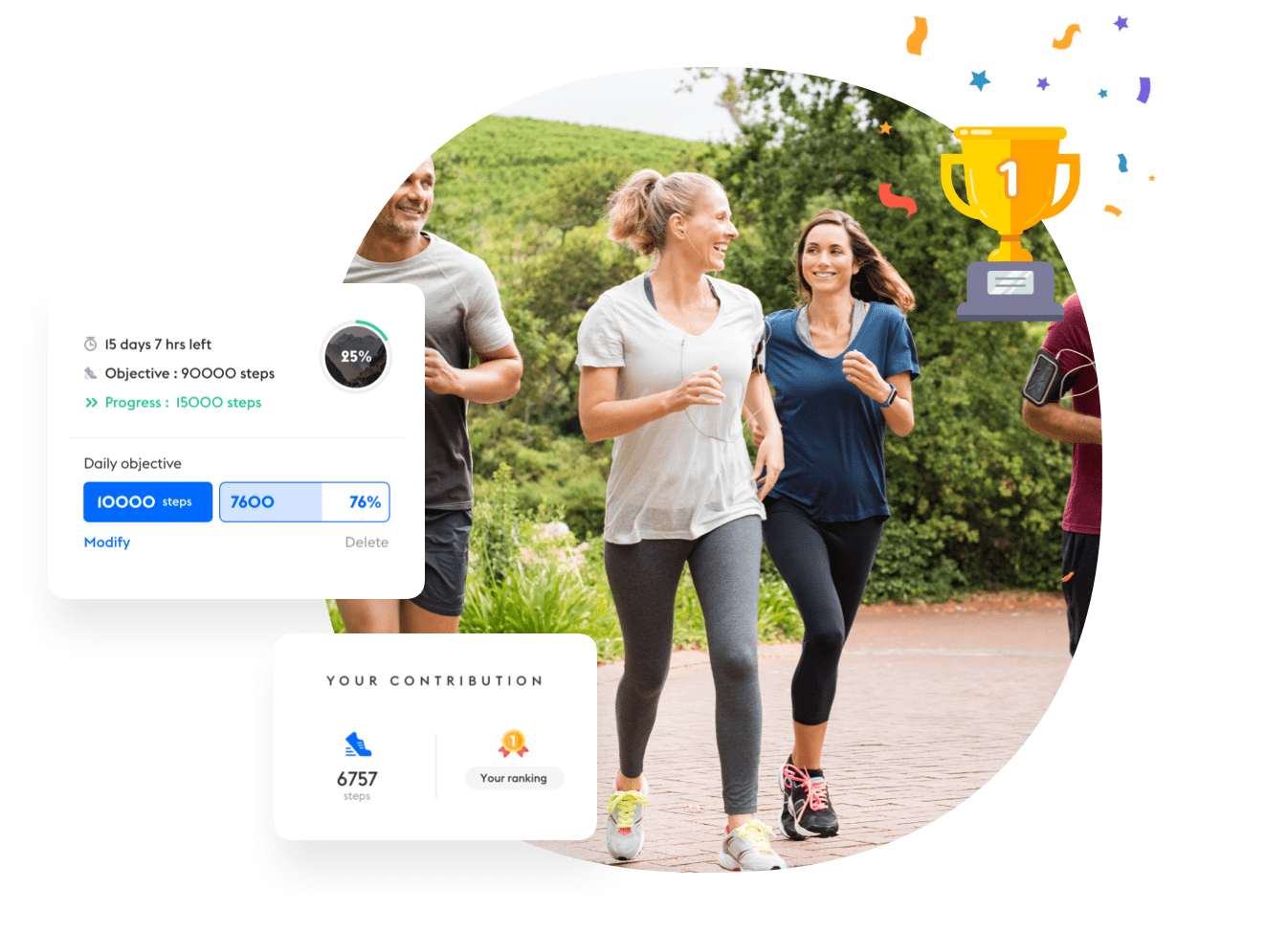 Challenges to bring everyone together

According to the Ekodev CSR barometer,

only

15%

of people are involved in their company's CSR strategy, while

70%

want to be more

. Meeriad makes it possible to organize challenges to turn all your team members into actors of your CSR policy.

Meeriad challenges allow everyone to take care of themselves and contribute to a cause all together. By walking, running, practicing yoga or fitness, you involve your team in your CSR initiatives in a fun way.
Strengthen links with events
Whethere for a running or an efterwork, allow anyone to organize easily an event. Meeriad allows your teams to come together around friendly moments.
Also, organize easily random coffees or lunches to mix the different departments of your company and get everyone to know each other.